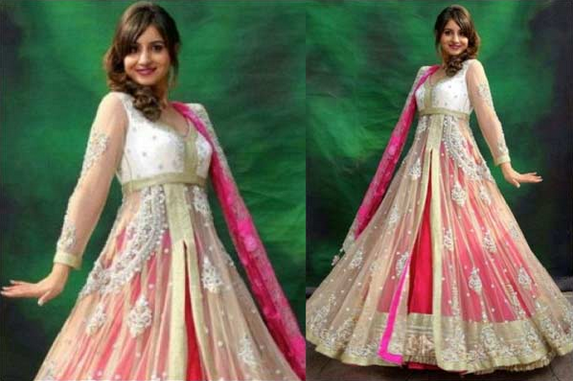 Shopping for a dress is not an easy task for women. Especially, shopping for an occasion is even more complicated. There are a lot of factors to consider. The dress should not be too much for an occasion or too little that it makes the person look insignificant. The dress should neither be too common nor too different that it makes the wearer difficult to blend in. Hence understanding the occasion and dressing accordingly is the key to looking good.
For everyday use
First, you must decide what you need this dress for. The occasion can be formal or traditional. You must look through options for designer Anarkali suits, visit to your near apparel stores, you can get the list of stores sell Anarkali Suits here at Zakoopi, based on their reviews and ratings. If the occasion demands the frequent use of the dress, comfort should be your main concern while choosing the dress. In this case, you can opt for a thin cotton fabric that will ensure air circulation and sweat absorption. The frills are also not excessive of this kind so that carrying yourself throughout the day does not become difficult. You can look for mild pleasing colours that will make you look fresh every day.
For party use
If the occasion is a party, grandeur comes first. Based on how big the party is, the extent of grandeur should be selected. If it is a small party, go for an embroidered suit in a great shade to look dashing. If the occasion is a wedding, go for designer Anarkali suits that look unique with a different design. Select those with intricate thread and stone work to look grand. Since you would be wearing jewellery to weddings, select your dress with an apt neckline. If you wish to flaunt your new necklace, your dress cannot have a high collar. Again, to flaunt your new bangles, your dress cannot have full sleeves.
For brides
Even grander should be your dress if you are the bride. A bride has so much to consider before buying her dress of choice. Since the wedding is a one-time investment, a bride can buy her dress without being stingy about her expenses. If you are a bride, you should begin looking for the dress with a colour in mind. This is because your colour of dress should complement the groom's dress and also the entire theme of the wedding. With a colour in mind, look out for designer Anarkali suits made of elegant materials like silk. Silk will look the grandest on stage. This fabric has a tendency to shine and flow that no other fabric can possess. Look out for dresses that accentuate your figure. Most of the stores will offer to alter your dress of choice if you need it. Take your time with every specific and do not give up till you find the perfect dress of your dreams.
For others
If the dress is not for any occasion, you can look through all kinds of designer Anarkali suits with an open mind. You can pick something different from what you already have in your wardrobe. You can experiment with new styles and add significant pieces to your collection.
To discover top anarkali suits shops in Delhi, Mumbai and Kolkata – Visit – http://www.zakoopi.com