As market & online stores are fully stocked with a variety of baby products, choosing an ideal one may make every new parent puzzled. In addition, people & television ads suggest, "choose this one for your kid's safety" which may be false or true, God knows! So, the buzz & confusion still remains the same for every new mother that which one is the best for me & my li'l kid?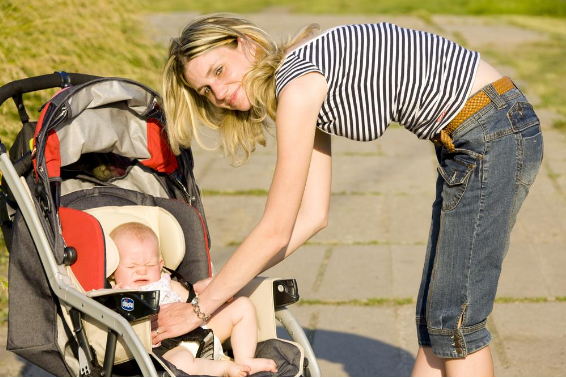 Baby care products have no limit in the market as investors know very well that parents are more focused regarding buying a standard product for their baby. And for that reason, they try to be double sure about safety & convenience of their production. As per a casual survey, 8 out of 10 mummies suggest buying joolz pram because it is a product full of features.
But selection is up to you, no one can force you to buy any product. So, here is a guide that makes you stable on your buying decision.
The first priority is, your child's need
Babies need change with each phase of their life. As, newborn needs to travel in the pram as he can't sit and after few months, he start walking & crawling; at that moment, their requirements can be changed.
Newborns need to travel in a lie-flat position for the earlier months so whatever type of prams or pushchairs you choose, make sure it must have either a lie-flat seat unit, a pramette seat unit, or one model that is compatible with a carrycot for creating a lie-flat pram mode.
If you want your baby to travel facing towards you look for a pushchair with a reversible seat unit. This actually means, younger babies can see you and can also feel safe & secure. And for older babies who want to see the world around them – for that purpose, the seat can be put in forward facing mode.
Your personal lifestyle
Have you thought, how do you manage to visit different stores with your baby? Is it comfortable to make a shopping with your kid on your hands? How will you manage him if you are driving a car? Brake on! There is a quick & easy solution, just buy pushchair or pram before your naughty nut arrives.
If you are living in a city-like area then buy pushchair which is easy to manoeuvre for steering through the crowd and don't forget to ensure whether it can be easily folded or not.
If you mostly travel by car then a travel system makes your work easy to move from car to foot. But before adopting this idea, think about the size of your pushchair when folded and make sure it fits your car boot.
If you are hoping to travel by bus or train then buy a pram which can be easily folded and also light weighted.
In this buying guide, don't forget thinking about your home and where you will place your pushchair. If there is limited space then you should look for something which is compact.
Your purchasing budget
Well, there are so many companies who offer inexpensive products but if you want to keep your kid safe & comfortable then don't go with the cheap product who has low quality. Before buying any pram or pushchair, check the quality & features of the product. There are so many products in which you can cut down the budget. After all, budget maintaining is every mummy's skill.
More Tips For Mummas
Pram or pushchair is the first thing that you are purchasing for your newborn baby. Let's gift him comfort & safety!…