It is amazing to think that not all that long ago, touch screens were the stuff of science fiction. Now, they are well and truly science fact, and many people use them in their everyday lives. Indeed, this technology is virtually ubiquitous in countries such as the UK.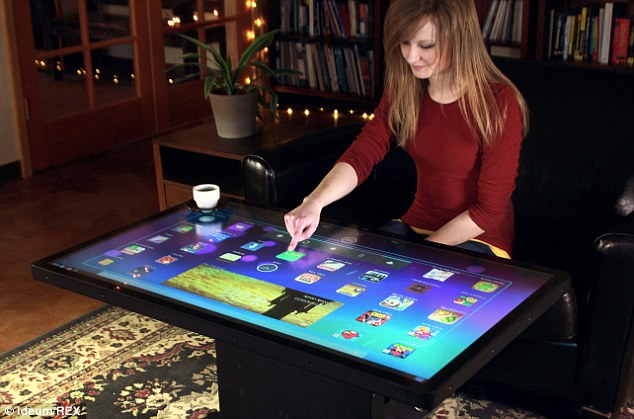 Individuals use touch screens on their tablets, mobile phones, shop kiosks, information stands and elsewhere. Meanwhile, people increasingly use touch screens in industrial settings too.
From childhood
New research has highlighted just how ingrained in modern life resources like these are. A study conducted by the Michael Cohen Group (MCG) drew attention to the fact that it is not only adults who are taking advantage of touch screens. The firm released the findings of a nationwide survey it conducted among parents concerning the play habits of their youngsters aged 12 and below.
These hi-tech toys got the most overall playtime, with more than six in ten parents claiming their children use touch screens often and 38 per cent saying they use them very often. Touch screens also received the most overall play time. They beat toys such as arts and crafts, dolls and action figures, all of which had around a 50 per cent usage rate.
The study also found that over seven in ten children in all income levels are living in homes with smartphones and over 55 per cent with tablets.
Intuitive technology
Commenting on the findings, chief of the firm Michael Cohen said: "I have never seen a more intuitive technology for children." He added: "Touchscreens are the primary play activity now."
According to Mr Cohen, the rise of this technology has been meteoric. About this, he said: "We've been tracking children for around 30 years. I've never seen the world changing as fast as it is now. It took 30 years for TV to be accessible to everyone – this is the most rapid introduction of a technology we've witnessed."
Commenting on ownership of touch screens among children, he added: "Of the kids who have access, 36 per cent own their own device – and that was in single digits last year."
The expert went on to note that game playing is the most common use of touch screens. On this subject, he added: "There is learning, and that overlaps with games. But when we talk to children, gaming is the number one activity they want."
Meanwhile, watching videos and movies and communicating with others were popular activities too, along with utilities such as weather maps.
Looking to the future 
It seems as though the popularity of touch screens is set to continue rising in Britain, and with an entire generation of people now growing up who take this technology for granted, it is highly likely that many more applications for touch screens will be thought up.
When companies are on the lookout for innovative touch screen solutions, they can head online. There are lots of impressive systems to choose from, and the process of searching is easy.
Anna Longdin writes regularly about UK technology. She visits sites including Distec to help ensure she's always in the know when it comes to the latest industry news and developments.