A cot will be your baby's bed until he/she is two years old, so it must be strong without any broken slats and with no jagged edges or points. And, if you're gonna buy a new cot, it must be confirmed by Australian Standard AS/NZS 2172:2003, because each and every cot sold in Australia has to meet this standard. This particular standard ensures that the cot is deep enough for the safety of your baby, the bars are at right distance from each other and the cot doesn't contain any steps.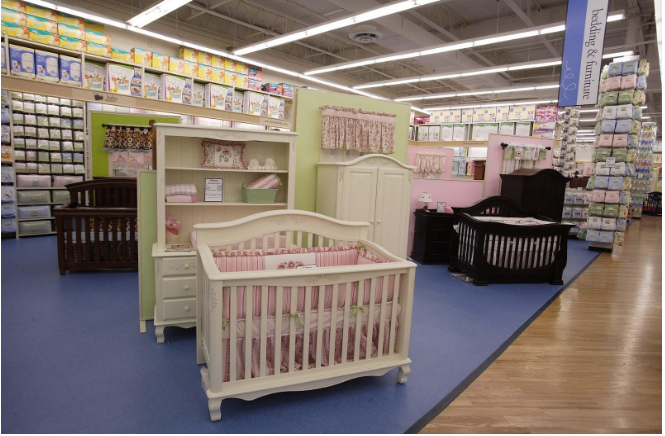 And, if your cot is borrowed or second-hand, be sure about the distance between bar is no more than 1 inch. It's important because it prevents your baby's head from slipping between the cot's bars.
You can use baby cots from day one if you like, but many parents prefer to choose a crib or carrycot for first couple of months or they have their babies in the same bed as them. This is generally because newborn babies can feel a little lost in the cots.
I asked more than 600 parents along with 500 cot owners and experts what they believed to be the most important consideration when buying one.
Shopping Checklist
Cot Beds
A cot bed generally comes with removable sides and end panels so it can be easily converted into a toddler-sized bed. Cot beds actually seem more logical way of lengthening cot's life. Such cot beds are larger than the cots, but much more expensive too.
Size
Cot sizes vary. They're designed to fit standard-sized cot mattresses as well as for continental-sized mattresses which are few centimeters broad than the standard ones, although they are often the similar sizes.
But, with larger cots you can have more advantages like your baby will have more room, and it's a more practical option if you're planning to use it into toddling years. However, smaller boori cots are also a great option for growing baby.
Height Adjustable Base
Actually most cots come with adjustable base. You can adjust its height as your baby grows. Keeping highest level for first few months is good so that you can easily lift your baby in and out from the cot. But, reposition it to the lower level as your baby start to pull himself or herself up.
Most cots tend to have two or three positions, actually a few more. But, buying a cot with two positions is perfectly fine for the most parents' needs.
Bedside Cots
A cot with removable sides is also a good option. You can easily position it right to your bed. The base in such cots can be adjustable for lining it up with yours and night-time feeding is also easier with these cots.
Travel Cots
They are like portable cots, which you can fold up and put them in a bag for taking away with you. Most of them come with a metal frame, woven fabric and mesh sides with a folding, and a lightly padding mattress.
So…Where Should You Start?
Before you spend any money, check for in-depth review of cots and cot beds. Each cot has its detailed specifications including number of adjustable height options, size etc, which can help to find what's best for your needs.