If you visit online or a local store, you will see tons of options, styles, and colors available – leaving you confused! How would you pick the best ride-on toy?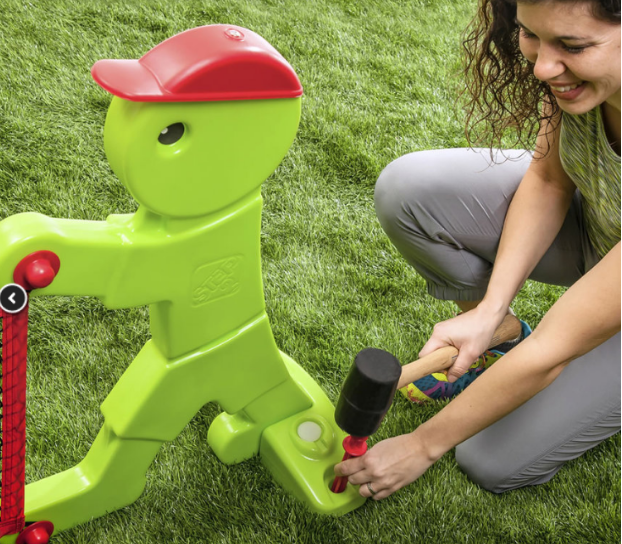 After all, there are so many toy stores that claim to offer you the best products on the market. But if you really want to make best use of your hard earned dollars, a ride-on toys or a quality kids sports toys from Step2 Direct can impress you. To help you out, here are seven of the important tips to consider.
Choose for age-appropriate toys
Different types of ride on toys are available for different age groups. Depend on the kid's age as well as skills in balance and coordination when choosing the best product.
Rocking toys –

like rocking cars or horses that include a rocker bottom.

Pedal toys –

bikes with big wheels, tricycles, and training wheels.

Sleds and Wagons –

can be carried by older kids.

Motorized cars –

small trucks, planes, or cars.

Foot-powered toys –

ideal for children who are not yet able to use pedals.
Size
Make sure your kid's feet can comfortably reach the floor when they ride the toy. It should be suited to his height.
Wheelbase and balance
If the wheelbase is wider, chances of the toy getting tipped over are less possible. The safest toy is the one with 4 wheels. To test the balance of the toy, push it from the side to make sure it maintains a vertical position.
A perfect fit for your child
Do not just rely your buying decision on the age group and skill level of your kid. Consider his unique interests and needs as well. Do not push him into a ride on toy merely because you think he will look cool riding on it. The toy he likes may be similar to that of his favorite character.
Toys that are made to last
Choose toys they will play with for a longer period of time, rather than one you will store in the garage after a few weeks. Look for top-quality toys that can help build the skills of your younger ones while offering entertainment and appeal simultaneously.
Manual or battery-powered?
"You do not need a therapist if you own a motorcycle." – Dan Aykroyd
Manually-powered or kid-powered ride one toys can wobble or tip if he has not mastered the coordination required for pushing themselves while steering at once. Motorized or battery powered toys, on the other hand, may only require steering. Kids still need to be supervised to avoid potential harm.
Safety features
Of course, you don't want to compromise the safety of your dearest child. Fortunately, you can reduce possible risks, like tipping and falling, by knowing the right safety features. Does it have brakes or pedals? Some models feature a device that enables kids to rest their feet on the pedals while riding.
Now that you're equipped with various important shopping tips you should bear in mind, the next step is to buy the best ride-on toys that suits your kids interest or you might consider to purchase childrens slide at Step2 Direct online instead.