Have you seen wedding without flowers? – I guess, no one has seen any wedding without flowers. Although, it is not possible to make a wedding enchanting without using flowers. You can say, flowers are the soul of any wedding. They help you in expressing feelings and making your special day, more special.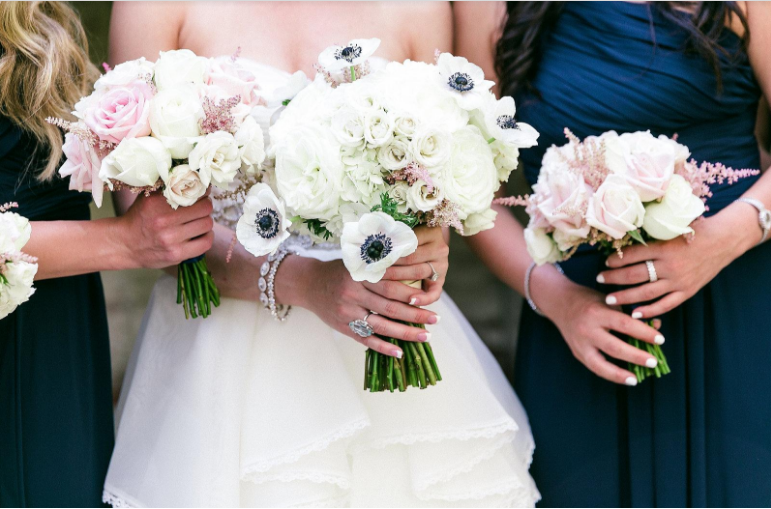 They have their own language that symbolize beauty and love. Your wedding decoration simply represents your personal tastes. But, choosing flowers among numerous flower categories, is too much confusing. And, flower delivery services in UK takes some of your time in making a wedding, one of the most amazing wedding.
Consider below tips before you finalize any flower category. Hope, this guide can be helpful for you…
Know these things before start planning the flowers for a wedding
Date & Venue of a wedding, these both are the most important things that you should look for before planning anything. It will give you an idea that which flowers are available in some particular season. It is also important that what the dress looks like but don't take a quick decision also we need to choose the good wedding favors.
Before selecting wedding flowers, you'll want to have a clear idea on which dress will you wear on your special day. So that flower selection becomes easy for you on the basis of what looks stunning on chosen outfit.
As a bride, you should bring these things during initial meeting with a florist
Brides might come up with the images that inspire the mood and palette. These won't come from traditional sources. You should bring in tear sheets from interior design magazines, paint chips. One another thing that can be helpful to you is, different brides create inspirational boards on Pinterest.
What are your favourite bouquets to pair up with different dress silhouettes?
Different bouquet patterns suit with different dresses for wedding I.e. a cascading bouquet will look best with a sheath dress. If the gown is really clean and modern then a single-flower bouquet like tightly clustered calla lilies can give you appealing look. If you are going to wear a ball gown then, traditional, round bouquet gives a better look.
Empire silhouette or A-line can look the best with any bouquet. The key to remember is, only the level of embellishment. If the dress is ornate then, you can choose different varieties of flowers. Also, if your wedding gown is plain then, you have to add some texture to make the overall look pretty amazing.
The solution is, you can add some sort of beaded fabric to give the gown a pleasing look. No doubt, you can use your bouquet as a weapon that work as an accessory for you. But, make sure that it doesn't overshadow your dress.
What to do in case, you are budget-friendly?
Your guests will spend four to six hours at the reception, so the key of attraction is centrepieces. Mostly, the guests will focus on fabulous arrangements of a wedding party. You can also re-purpose the bridesmaid's bouquets on the cocktail tables. You should just ask your florist to leave some extra vases to pop the bouquets in after the ceremony.
Do seasonal blooms save money?
Yes, this one is one of the common advice but every time, it isn't accurate. Like an example, lilacs are three times more expensive if you import them from one place to another. Thus, it can be expensive too. So, it is important to support local growers if possible, but your wedding flowers florist should present you with all the options so you can make a proper decision.
Final thoughts
Hopefully, by following this guide you can make perfect flower choices for your special day. Have a beautiful wedding!