Living in a tiny room or apartment has its own challenges, the foremost being the lack of storage space. If you have ever lived in such a space, then you must be aware of the struggles you have to go through when you need to store away extra stuff. While the closets are almost non-existing, it is the space under your bed which can come to your rescue. Investing in a few underbed storage bags from Handy Home can prove life saving by freeing up the much needed space around your bed.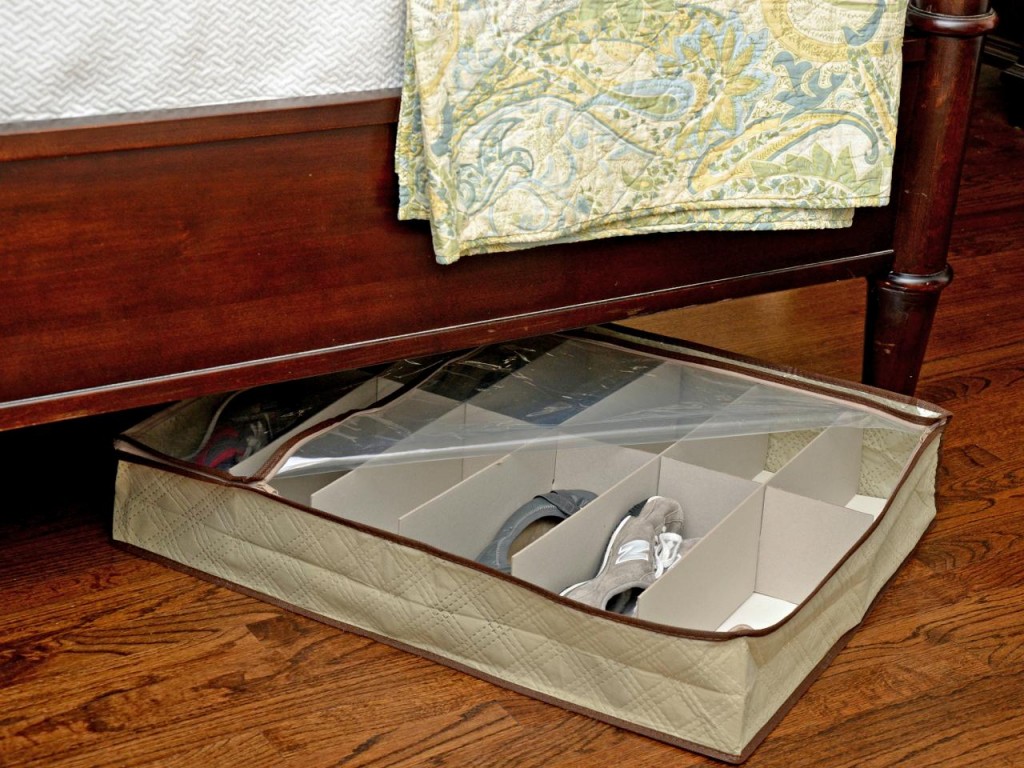 There is a good reason why you should be considering the space under your bed for storage, if you have not already thought so. To begin with the space under your bed usually gets ignored and is filled with random stuff thrown here and there. This can not only lead to clutter which can become quite difficult to clean but can also become an ideal place for bugs to hide, which is not only inconvenient but unhealthy as well. Putting up a few storage boxes there will keep your stuff organised and make it easy to clean as well.
People who are always moving from one accommodation to another can benefit a lot from such storage bags, which are not only handy but quite easy to carry as well. Irrespective of where you plan to move next, chances are that you will always have space under your bed, where you can put these boxes for easy storage purposes. So, it is a great storage solution for all, whether you are a student or professional. Besides this, these underbed storage bags can be of great use in your kid's room. If you have run out of space to store their toys, books, extra clothes or linens, then opt for a few such boxes for convenient storage. Putting each kind of stuff in a different coloured box will further make it easy to find different items without having to go through each and every box.
Another reason to invest in underbed storage bags is their unique designs and colours. A great variety is available for you to choose from, whether you are looking for cotton, nylon, plastic or polyester. Other than this, you can also search for storage boxes depending upon their colour and price range. For example, you can go for bright colours like pink and blue for your kid's room, while neutral ones like white, grey and cream can be an ideal fit for your room or guest bedroom. If you are worried about the size of your bed, then that aspect is also taken care of as you can order an underbed storage bag as small or big as you want, from the available sizes.
Conclusion:
Overall, convenient to use underbed storage bags from Handy Home can help you make the best use of space without paying a lot. Make sure that the size and type of bag you select can fit properly under your bed, making it easy to put them in and take out.