Physical education is a vital part of any child's schooling. This allows them to stay healthy and it also gives them the opportunity to explore their sporting passions. Many professionals got their first exposure to the sport they do for a living whilst they were at school.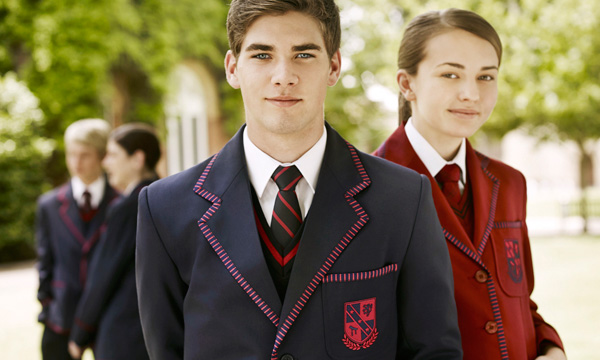 Which sports clothes can be incorporated into a school uniform?
Rugby Jerseys
Rugby jerseys are a common piece of school uniform in Australia and they need to be breathable so that your child is not going to be too warm whilst they are playing rugby. Rugby is a very physical game, so the jerseys should be robust.
Polo Shirt
A polo shirt needs to be lightweight and is also needs to be able to impervious to sweat. A high-quality polo shirt will allow children to play sport in comfort without feeling like their clothes or too damp or that they are overheating whilst they are playing.
The polo shirt will come with a collar that the child can turn up when they are cold. Polo shirts are easy to wash and they are extremely robust.
T-Shirt
A t-shirt is the most common piece of sports wear. It is extremely lightweight so your child will not feel like they are weighed down whilst they are having a physical exercise lesson.
It is a good idea to buy several t-shirts so that several can be washed whilst one is being worn.
Fleece
When your child is having physical education lessons outside, the temperature may have dropped. This is something that you need to take into account when you are shopping for school clothes. You can look at a range of different fleeces. The fleece is going to keep your child warm whilst they are playing.
It is important that your child is warm whilst they are in physical education because this minimises the chance that they are going to pull a muscle.
You can buy several fleeces so that several can be washed whilst one is being worn.
Shorts
Shorts are required for many physical educations lessons. The shorts should be lightweight so that your child can move around easily. They also need to be tough so that they are not going to rip or tear. You will also want to buy shorts that are not going to retain any moisture and they are extremely easy to wash.
It is a good idea to buy several pairs of shorts so that some can be washed whilst one pair is in use.
Tracksuits
Sometimes the weather is going to be too cold for your child to wear some shorts outside. This means that you should consider buying a tracksuit that your child can perform physical education in. The tracksuit should provide warmth, but it also needs to be made of lightweight and breathable material.
You can choose from a wide range of different tracksuits. It is a good idea to buy several so that you can wash some of them whilst another is in use.