Rakhi is the only festival of its kind in our country because the festival is about worshiping a relationship. Brother-sister relationship is one of the treasured relationships of one's life because we grew up with each other, faced challenges together, and enjoyed those countless sessions of gossiping with each other. Those old memories of getting caught in garden for stealing fruits always brings a smile on your face – isn't it? It's a treat in itself to meet and greet the sibling clan once a year.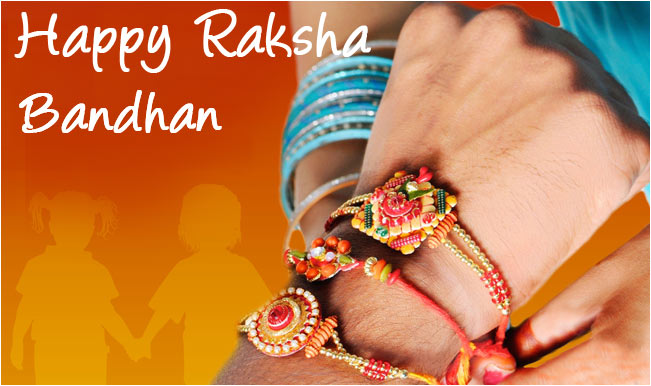 So, what are your plans for rakhi this year? Is your brother away in some distant land like UK? Well, with inception of e-commerce, you can now send rakhi to UK from India. But then what about the gifts? Check the list below and select your favorite as a rakhi gift for brother.
Fruit Basket: Collect all the types of fruits that he loves and send him a big basket of fruits. Kiwi, mango, litchi, strawberry, grapes, oranges, pineapple, etc. It would definitely make him happy. To make this fruit basket a bit more interesting, you can add a note along with every fruit. Write about memories that are attached with these fruits and this would make your sweet brother nostalgic.
Handmade cookies: Take some time out from your busy schedule and make some delightful butter, and chocolate cookies. He would love them totally. Add a favorite coffee brand also because cookies go well with coffee.
Sketch: If you are an artist, you can draw a sketch of your brother and that would sum up to be a great gift on rakhi. If you are not good with pencil and paper, go to professional artists and get a sketch of your hero brother. He would really treasure this gift.
Watch: How about the latest Fossil watch for him? It sounds great and he would be astound with your carefully chosen gift of love. Watch comes an easy choice of gift for guys because they are really up to date about the latest trend of watches. And therefore they would be surprised with a watch.
Comic Books: What kind of comic books you and your brother used to read as a child? Remember them and get the latest of those comic strips and send them to UK to your brother. I am sure he would be absolutely delighted to read Chacha Chowdhury or Vikram Betal in foreign land.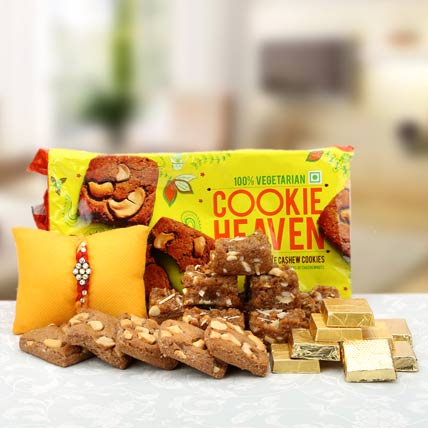 Rakhi and more: While you can easily deliver online rakhi to UK by free sipping, you have to be cautious while selecting the rakhi for him. If last year you sent him a beaded rakhi, try for gem stone rakhi this year. Or if you have given him a kundan rakhi last year, go for bracelet rakhi this year.