Extra space at home is always welcome. National statistics show  over 200,000 households apply for permission to enhance their properties each year, either via a conservatory or an extension. Yet there is another option available for homeowners looking to extend without affecting the property itself: a modular garden studio.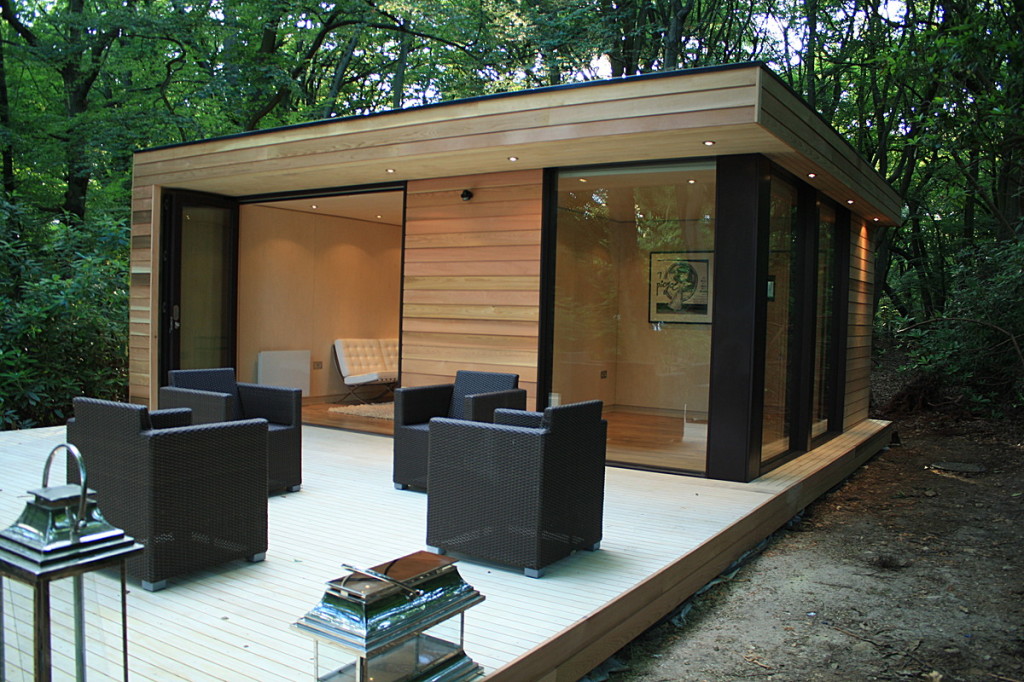 To install a standard modular studio in your garden, you need no planning permission, nor do you need to hire a firm to build it for you: your studio is built off-site and erected in your garden within a few days, saving money, time and extensive disruption. As the modular building also stands apart from your property, no impact will be made on your house itself.
What can you use a garden studio for?
A Home Office 
With more than 2 million people in the UK now  working from home, using your garden studio as an office is a fantastic  way to create a space dedicated to your work. As you will be away from the house, you will be undistracted by the lure of the television, the Xbox, the iPad—instead, you can focus solely on the task at hand. As a bonus, your living space will remain free of work materials or equipment, reinforcing the line between your job and relaxation.
A Guest Room 
Whether your children are too old to share a bedroom any longer, or relatives visit for long periods on a regular basis, using a garden studio as an extra room is an ideal solution to dwindling space. Modular buildings can be designed to suit your specific needs, with eco-friendly lighting, heating and power as required, for a luxurious bedroom with all the comforts you would expect.
A Workshop 
For homeowners with a penchant for carpentry, painting, sculpting, or playing an instrument, a garden studio provides a comfortable space away from the home, perfect for solitary experimentation. Not only does this stop you disturbing anybody else in the home or causing a mess in another room, it also gives valuable storage space for your work.
A Home Gym 
With gym memberships proving too expensive for many people, particularly for the entire family, a home gym is a dream option. While there is an initial expense in installing a modular building and buying the necessary workout gear, the money saved from multiple visits to your gym per week will soon become clear. A garden gym also prevents you having to store treadmills, weight benches and cross trainers in lounges or bedrooms, which can leave your space feeling cluttered.
These are just a few ideas. Modular buildings for the garden can be tailored to your unique requirements, offering almost limitless possibilities.
About the Author: Belinda Mayhew writes articles for various sites, covering a wide range of subjects, from eco studios to knitting; she uses sites such as http://www.ecospacestudios.com/ for research and inspiration.