If you want to improve the appearance of a video and make it appealing to viewers – you need to be able to edit it. Frankly speaking video editing is what separates the professional-looking productions from the more 'amateur' variants that are out there, and it is safe to say that you'd rather your video more closely resemble the former than the latter.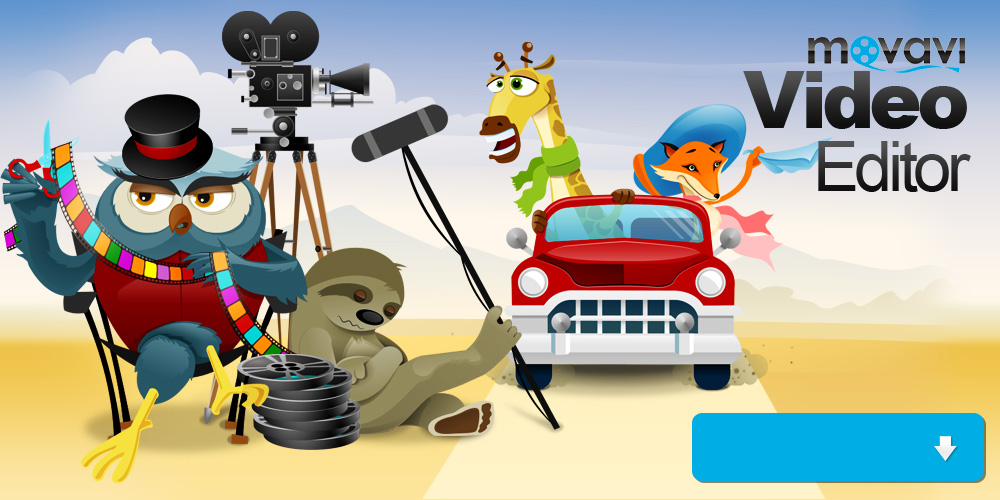 Although conventionally video editing has been something best left to experienced video editors – the Movavi Video Editor does not play by those same rules. Instead, it is designed to be an intuitive Windows video editor that you will be able to pick up and use in a matter of minutes at most.
The reason why it is able to slice through the learning curve normally associated with video editing is due to its approach. Its user interface is accessible and user-friendly, so finding the tools or features you need won't be an issue. On top of that, employing those same tools and features and putting them to work is just as straightforward and it will undoubtedly even feel familiar.
While it may be 'simple' in terms of how easy it is to use, the Movavi Video Editor's features are anything but. With it, you'll be able to:
Slice videos into parts and combine them as required to get rid of unwanted footage or merge clips together.
Enhance the video quality by adjusting the sharpness, brightness, contrast and other color settings manually.
Automatically improve the video quality with a single click using the 'Magic Enhance' feature.
Utilize filters and special effects to alter the visual appearance and style of the video.
Insert stylish animated transitions between scenes.
Add customizable text to create captions, watermarks, subtitles or anything else.
Include audio tracks for background music, voiceovers, or even sound effects from MIDI devices.
Optimize videos automatically with hundreds of presets tailored to various devices and platforms.
As you can see, the wealth of options at your fingertips will give you everything you need to transform even the most mundane video into a professional-looking masterpiece of sorts. The best part is that it is so easy you can quite literally get started immediately.