Creating a home movie can be an exciting way to showcase and commemorate special occasions, compile highlights from the home videos that you record, and even prepare them for social media. Considering it is so easy to record home videos nowadays using a digital camera or even a smartphone, it would be a good idea to learn how to use the footage that you record so that you can really show it off.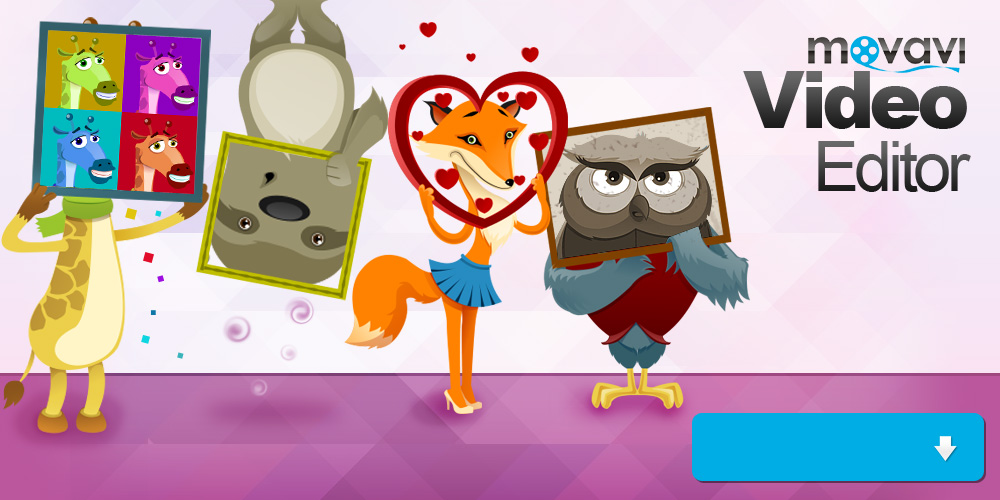 The good news is that creating a home movie needn't be complicated at all – not if you use Movavi Video Editor. Due to its user-friendly approach, you will find that you're able to jump right in and start creating your first home movie almost immediately and will be able to dodge any learning curve almost entirely.
Cutting the Home Movie
Know how movie footage gets 'cut' and compiled together into a 'final cut'? Using Movavi Video Editor you can do that too – as it will let you load your videos from your digital camera or smartphone, or even capture new footage from a webcam or by digitizing analog videos.
Once that footage is loaded you can then clean it up using Movavi Video Editor to enhance its quality and fix any issues such as blurry, pixelated or interlaced video segments. Subsequently you'll be able to cut and combine video segments to remove any unnecessary footage and arrange your home movie into the 'final cut' that you desire.
Giving it Some Polish
Aside from letting you compile your home movie so easily, Movavi Video Editor also has numerous other tools that will help you to really give it some polish so that it turns out looking great. In particular you will be able to:
Add audio tracks to include background music, voiceovers or sound effects in general and control the audio levels.

Insert text that can be personalized to create unique captions, watermarks, titles or subtitles.

Apply different types of special effects and filters to alter the visual style of your video and give it a distinct look.

Place stylish animated transitions between scenes to link them seamlessly with one another.
When you're done you can conveniently save your new home movie in any format you desire, or use the presets in Movavi Video Editor to automatically optimize it for a particular device or platform. That is really all it takes to make a movie, and as you can see there's really nothing to it.
Be sure to get started sooner rather than later. With Movavi Video Editor you'll have all the tools you need and the sooner you get started and try out the features that are in the software, the sooner you'll be able to produce your own home movie.