The process of buying chairs, desks, filing cabinets and other items of office furniture has never been easier. By venturing into cyberspace, bosses can find all the products they are after within no time, and there are some impressive deals on offer too.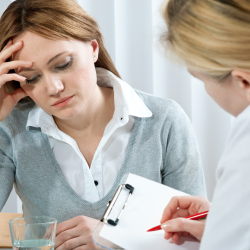 By choosing the right furniture at work and designing their offices in the best possible way, managers may be able to help support and boost the mental health of their personnel. This is according to project manager and interior designer Jennifer Stukenberg. Writing in the Pittsburgh Business Times, she noted that depression stress, substance abuse, financial distress and bullying are all issues that workers may come across, and they can be a major drain on productivity.
She suggested that some simple design techniques can help companies to boost the morale of their staff members. For example, providing people with tranquil spaces where they can concentrate can help, as can positioning workstations away from busy aisles. Ms Stukenberg pointed out that glass panels can also help to reduce distraction and noise.
However, employees should not feel isolated, the expert stated. On this topic, she said: "Environments where employees are physically seen and connected to co-workers allow people to feel like they are part of an organisation and not isolated. Good workplace design causes employees to 'bump into each other' frequently – at the printer, the copier, the coffee maker. These are important opportunities for social engagement."
Ms Stukenberg also drew attention to the importance of making sure that when any mobile workers enter into offices for face-to-face interaction, they have access to suitable drop-in spaces.
She also highlighted the significance of exercise. About this, she remarked: "Regular exercise and providing access to daylight has not only shown to help reduce depression, but also improves absenteeism, increases productivity and is high on the list of employee satisfaction. Design workspace to maximise daylight for all workers. Provide a fitness area, outdoor walking paths or discounted gym membership."
The specialist also suggested that fairness is an important issue, stating: "Workers want to be engaged, have access to leadership and want to work for companies that have like-minded values. Having similar size workspace and workspace 'perks' sends a message of 'we're all important to company success'."
In conclusion, the expert suggested that companies should use their workplaces to creatively reinforce their values and goals.
Of course, the way in which workspaces are designed depends on a host of factors, including the available space and budget and the type of organisations that occupy the offices. Luckily, there are plenty of products on the market for firms to choose from. Regardless of the results they are trying to achieve, they should not struggle to find the relevant resources.
With a little careful planning, bosses can promote the mental wellbeing of their personnel. Ultimately, this could help to boost their bottom lines. After all, happy workers tend to be more productive.
By putting enough thought into their workspaces, managers should be able to avoid furniture at work problems and furniture at work complaints.
About the author – Anna Longdin is a freelance blogger who contributes regularly to a number of workplace furniture sites, including Furniture At Work™.