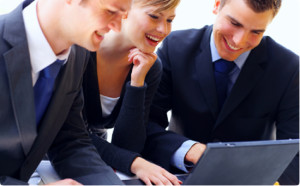 Brand management has two meanings because the phenomenon can be seen from two angles, one from the organization side and the other from the branding company's point of view which is managing the communication component of the brand. These two perspectives are equally important and as everyone is familiar with the fact that the brand is all about teamwork's. Brand management plays vital role in making any brand successful and in achieving all the objectives upon which any brand strategy is designed.
Brand managers are just like the mothers of brands, and they care, nourish and grow their brands just as carefully as a mother brings-up her child because nothing less than this can do it. Brand managers are qualified and trained to manage the brands on most professional and realistic grounds. Brand management can prove to be a real point of differentiation for any brand and if all the brands of that particular organization are managed with a coherent strategy; it can generate a corporate brand management framework. Corporate management can also be done with the help of brand identity. Brand accounts for the emotional response that comes from the customer upon receiving any brand signal in any form. It must be their first love. Nothing less can make the brand successful and cheerful for the target segments.
Corporate Brand management is all about managing these motions and expectations that our target segment develops during their affair with our brand and these are the most valuable things to be taken care of in the most professional manner. It provides you complete corporate branding solutions. It starts from the behind the scene and then becomes a never ending story. It's a really challenging thing to manage the brand and to manage the corporate brands is even great takes to deliver. You can get help from branding companies and agencies in this regard.
Corporate Brand Management requires a lot of energy and smartness from the company managers and all individual efforts are invested to create a broader impact in corporate brand positioning. It covers much huge set goals and objectives and it is going to bring a direct response, either good or bad for the whole company. Brand management and corporate identity are also very important. Competitors are another big threat to the process of corporate brand management because they are always there to encash any minute lapse and to pave it into a major brand management collapse, the brand management team has to look after many fronts that are why it's so rewarding and unpredictable profession.
Corporate brand management is the art of creating most cherished image and most trusted brand personality and it's the core element in shaping the future of any brand.