Lots of firms are still feeling the financial pinch, but this does not mean it is wise to skimp on office furniture, particularly any items that will be used in reception areas. After all, receptions are the first areas that any visitors see when they enter companies' premises. Therefore, it is vital that they make a good impression. 
Shoddy furniture can make firms look unprofessional, and this can have a negative impact on their overall reputations.
Desks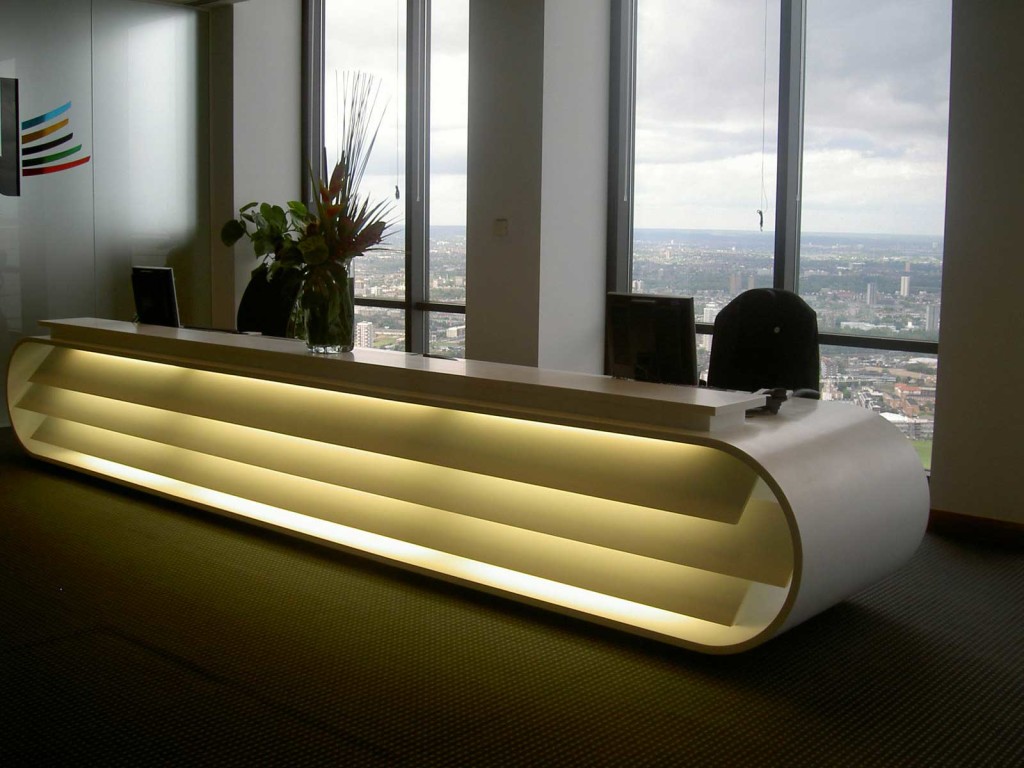 The most important objects in receptions are desks. These form the focal point of the areas and so it is crucial that they look the part. The good news for bosses is, it is now simple to source these products. By heading online, they can take their pick from a host of items.
If they want to create a chic, contemporary look, they may benefit from investing in round-edged desks. Alternatively, for a more traditional appearance, square-edges desks can be better.
As well as style, managers must think about size. For the best results, desks should be in proportion to their surroundings. Small items can appear dwarfed in big reception areas, while large desks can seem clumsy and awkward when there is less square footage to play with.
Take a seat 
When visitors arrive in reception areas, they must have the option of sitting down while they wait. If they are forced to stand because of a lack of sofas and chairs, they won't be impressed.
There are plenty of superb chairs available for companies to choose from, ranging from stylish tub seats to more traditional leather versions. Meanwhile, organisations that have to vary the amount of seating in their receptions from time to time may wish to consider stackable seating. This can easily be stored out of view and then brought out when necessary.
Coffee tables
Most receptions can benefit from coffee tables too. These simple items of furniture can be used as a base for reading material, and they are also handy if visitors want somewhere to place a hot drink. To enhance their look, it's a good idea for firms to add flowers or bowls of fruit to them. This adds a touch of class and style.
Attention to detail 
To achieve the most impressive results, it's vital that businesses pay keen attention to detail. Once they have sorted out the most important items, such as desks and seating, they can move on to those small yet crucial extras.
For example, it may pay off for firms to invest in television screens or digital signage for their receptions. Meanwhile, simple additions such as coat stands can also help to impress visitors. A little artwork rarely goes amiss too. This could be anything from colourful prints to promotional material.
Money well spent
Although enhancing reception areas does require a little investment, this should prove to be money well spent. Meanwhile, finding all the relevant products has never been easier. By heading online, bosses should be able to buy everything need in no time and without any hassle.
Anna Longdin writes regularly about office furniture and she visits sites including Furniture Realm Direct to ensure she stays up to date on all the latest industry news and developments.