As technological advancements have happened in the entertainment and event market, you no doubt noticed a surge in the use of RFID. Over the course of the last few years, RFID became the standard at music festivals, games, and events across the country. Fans were seen with their wristbands months after they attended their events as a badge of honour. Still, you might find yourself wondering exactly what RFID is and why you should use it for your next event. Whether you just started your event business, need to upgrade your security, or wish to provide a VIP experience to certain event goers, you stand to benefit with this addition.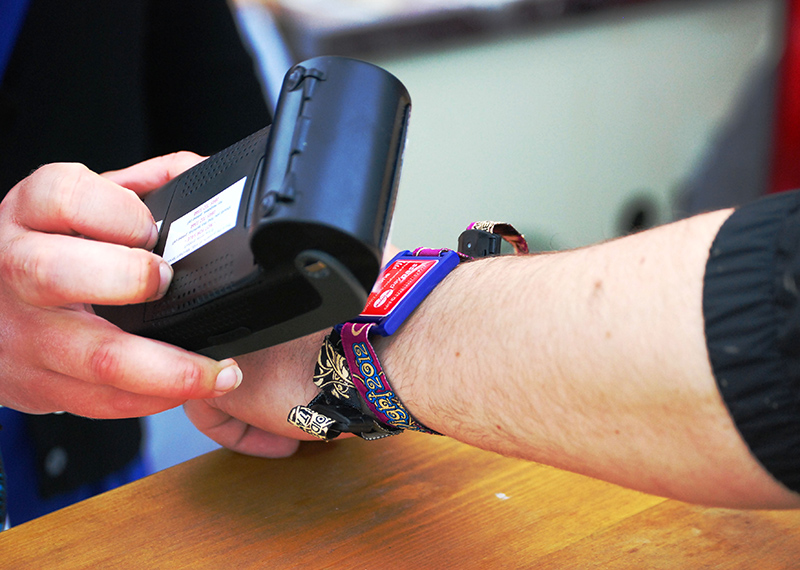 What Is RFID?
RFID, or Radio Frequency Identification, increased in popularity and, eventually, branched out of music festivals and hit events of all types. RFID wristbands became the best way for event goers to obtain cashless food and drinks, attend races, mark their VIP status, and even skip long lines and get the front seats at interactive experiences. As RFID took off across the entertainment market, its benefits and complexity also increased. Through its use, you can give your clients and attendees the opportunity to link their emails, social media profiles, and even their money with their wristbands before the event. Through this, they are given a brand new way to immerse themselves in their attended event and really get the most from their experience. With these wristbands, your attendees connect with you, your sponsors, and each other in new, exciting ways.
Move Along
Lines are long and arduous, but you can offer RFID at a higher cost and streamline those that pay for them through the line. With such a perk, attendees simply scan their wrists and enter your event ten and even twenty times faster than before. Some events reported they could bring in 30 people a minute with these amazing wristbands, and the technology can scan as many as 120 per minute! With this device, people simply move their arms over a sensor to gain entrance. You save money on hired help with such an addition, as you can take anyone else completely out of the equation. RFID is more accurate and much faster than barcode scanners could ever be, and complex, multi-day events are made easier for you and your guests to attend.
Utilise Data
RFID was designed to give you instantaneous insight into the foot traffic of your events. You can thus react to the need for extra entrances, lanes, or other means of flow control within just one day. As you grow and gain more experience, each year you will see greater attendance and ease of enjoyment of your events. As you track food traffic, you can even use the data in order to best decide where to place refreshment booths and restrooms. Without any extra running around or stress on your part, you can sit back and watch the data come in. Every time you use RFID for your event, you gain valuable insight as to how you can increase the success of your next event. The money saved over time will pay for the addition of RFID again and again with each new year.