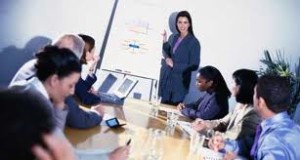 Corporate identity, brand image and brand identity are often misunderstood by the majority and they are considered to be one and the same thing which is really wrong perception, these three are altogether different in their approach and application. Corporate identity accounts for the visual depiction and communication of any corporate entity, it has nothing to do with the brand value and brand equity. Corporate identity exercises stimulate and enhance the visual aspect of any brand and they create a new identity of logo, design and collateral but the corporate image is much wider a science and that requires much more strategic moves part room just changing visual identity.
A wrong perception has propagated quite extensively that visual changes can boost the image of any organization. Some branding agencies and branding companies too manipulated the concept as image builder in front of less-educated and non-technical people, which is not a professional ethic. Its duty to be truthful and honest with the clients how is not aware of the deep down meaning of these terms and they believe in our words by considering us the specialists and professionals in our field. These visual changes do not add anything to the customer experience about product quality, service and other brand associations that cannot be touched but felt. Both these things can provide you complete branding solutions and brand management.
Though, it's not all about corporate image but these changes contribute to some extent in improving customers? Perfection about the company by making him believe that the company cares for its looks. You can register your corporate identity in your customers with the help of corporate brand management and corporate branding strategy. They preferred to go along with already registered visual identity because for one reason or another, a change is always a risk and without any real need, it can turn-out to be disastrous. Change in visual appeal makes customers feel some concerns, the ownership is changed or any chances of change in brand value, it creates an unnecessary confusion. Your corporate branding ideas can also help you a lot in this regard.
Brand identity is the aggregate of propositions that any company commits with any consumer-the surety it gives in shape of brand promise. It is comprised of different brand promotions like brand features & attributes, performance, benefits, quality, service and the value that brand owns. A brand is not a tangible thing that can be repaired after wear & tear, it's a set of values, expectations, experience and expressions. There is a very thin line between brand management and corporate brand identity; it must not be crossed unless the need drives any brand at any stage of its lifecycle.