In the world of urbanisation and matchbox personal spaces, an outdoor area is truly a luxury. But a nice outdoor area comes with its own challenges. A summer day out is only comfortable as long as the sun doesn't directly affect you.
Outdoor umbrellas are very useful in this aspect. But as with all outdoor furniture, an umbrella is tricky. It isn't cheap and you would definitely prefer one that can withstand the elements.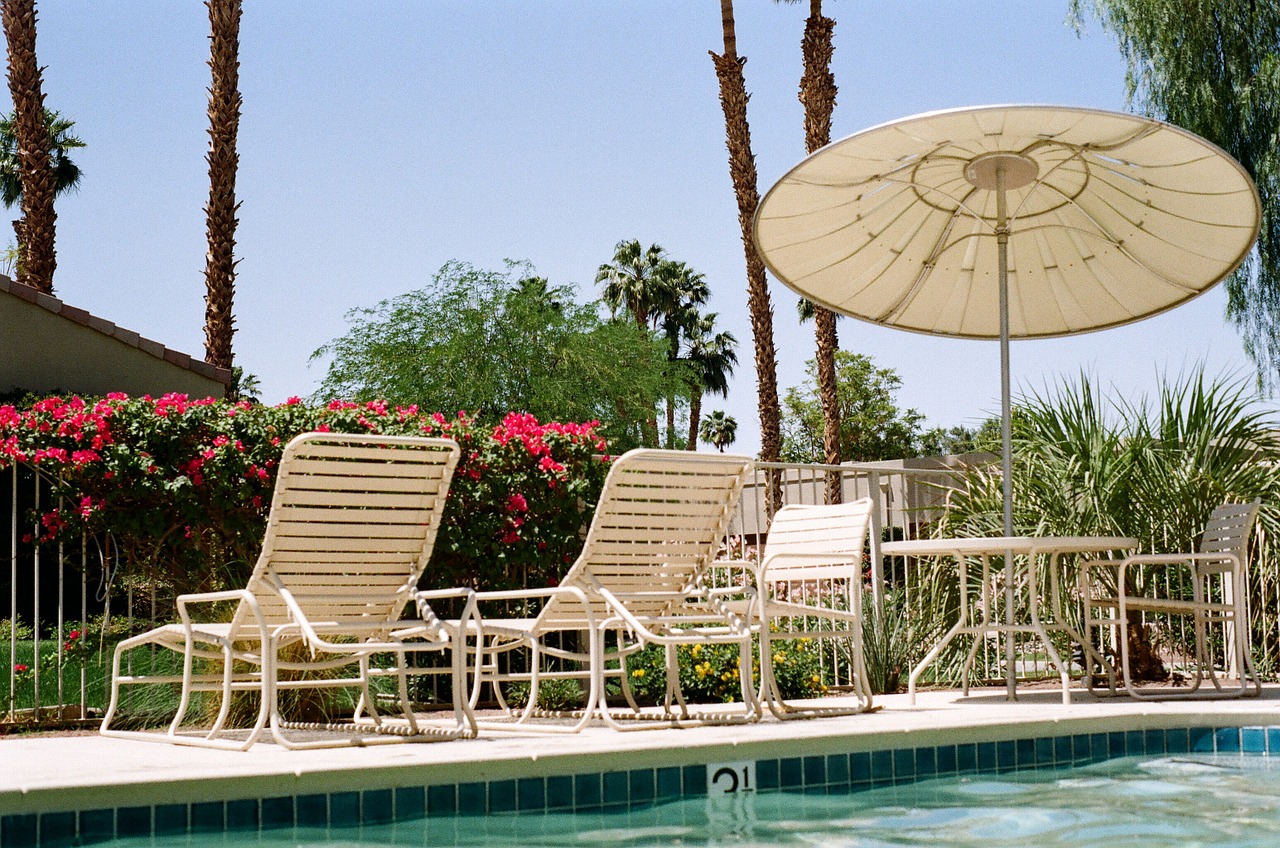 Cheaper umbrellas can break with a strong gust of wind or may fade with incessant rain or sunlight. Expensive umbrellas are, well, expensive. Choosing an umbrella is always a task. There are many brands available.
However, instead of focussing on the brand, it makes more sense to focus on the different parts of the umbrella.
Base:
The Best patio umbrellas should have a rock solid base. Many umbrellas are fixed to tables. However, a good base will ensure that your umbrella isn't fidgety. A strong broad base is also necessary so that the umbrella has greater flexibility and doesn't bend from the weight at the top.
Heavy bases include those made from cast iron, or iron and concrete or stone. If you plan on moving your umbrella a lot, try a base with wheels. If you'd like to keep your umbrella fixed permanently, a concrete base with the pole grouted in it helps a lot. The strong base will ensure that your umbrella lasts longer. The US Weight 50 pound or Fillable Umbrella base works great in this regard.
The IKEA Lökö 90 pound base is great for a standalone umbrella. The assembly is a bit cumbersome though and it doesn't work well with tables.
The Shademobile Rolling Umbrella Base, on the other hand, is a great option for those who would like to move their umbrella around. It has wheels to roll over smooth surfaces and can be filled with bricks or sand up to 125 pounds to keep it grounded.
Post:
The umbrella stem becomes quite important especially if you live in a windy area. If you have the budget, go for a fibreglass post instead of aluminium. Since fibreglass is more flexible, it bends in the wind instead of breaking. When it comes to elasticity, bamboo is great at it.
The Outsunny 3m Patio Umbrella in Wine Red has a bamboo post that can be very useful during those windy days. However, the umbrella is straight and that brings us to the second part of the post.
The sun will be directly overhead for a very small part of the day. As a result, a straight umbrella gives less value than a tilted umbrella. Moreover, the maximum temperature of the day is during 2pm-4pm when the sun is at an angle. Thus greater shade means a cooler shade. Many umbrellas these days come with hinges so that the umbrella can be bent to block the sun from any angle. You can also go for a cantilever umbrella. The Abba Patio 11' Offset Umbrella is a great option in this regard.
Ribs and Fabric:
The ribs and fabric are the actual parts that help shade against the sun. When due importance has been given to the base and the post, the ribs and fabric need attention too. The size of the umbrella plays an important role here.
You do not want a very small umbrella as it may not give you enough shade. You do not want a very large umbrella too as it may look out of proportion with the rest of the area and may make the area look crowded. As a design tip, look for an umbrella that covers the table and 2ft on either side.
If the umbrella covers a sun bed then the sun bed and 2ft on either side. Choose the fabric very well. Since you are investing in an umbrella, you would like a fabric that lasts well and is resistant to both the sun and the rain. Investing in a good fabric always makes sense and Sunbrella fabric would be a very good choice in the long run.
Final Verdict:
However, one of the first things you must decide is whether you need a table top or a freestanding umbrella. The table top umbrella works well if you have a table. They are not very expensive and if you get bored, or if they start fading, you can easily change for a new one without it being a burden on your pocket. Freestanding umbrellas are good if you have a lounge but no table or if your umbrella is to shade a sunbed.